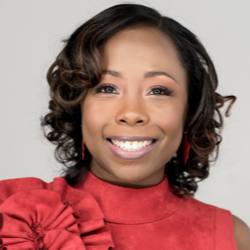 Passionate. Unique. Loyal. Resilient. These words are commonly used to describe Sharron S. Rouse. Sharron is an experienced leader with a demonstrated history of working in the education and nonprofit industries. She is skilled in program coordination, leadership, community outreach, and curriculum development.
A native of the Washington, DC Metropolitan area, she has dedicated her life to influencing the world as a kidney disease, dialysis, and now transplant survivor. Sharron actively shares her story to bring hope and healing to anyone facing difficult circumstances in life. To expand the scope of her reach, Sharron founded Kindness for Kidneys International, Inc., a nonprofit organization dedicated to educating, encouraging, and empowering kidney warriors and their families. Sharron's hard work and commitment to serving the community has granted her numerous awards including the Presidential Volunteer Service Award, Honorable Mention for the Lyfebulb/CVS Kidney Care Innovation Challenge and many other acknowledgements and achievements. Sharron lives in Maryland with her husband Shawn and daughter Kyla.
You can also find Sharron here: Twitter
Click here to read all of Sharron's articles on Chronic-Kidney-Disease.net.