Lawrence "Rick" Phillips
Last updated: November 2023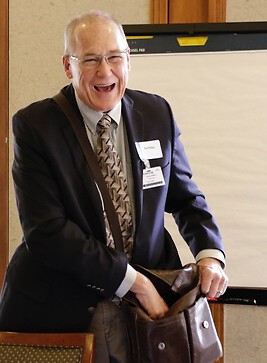 Lawrence 'Rick' Phillips lives with his wife, Sheryl, in Indiana, USA. Rick was diagnosed with type 1 diabetes in 1974, rheumatoid arthritis in 1999, ankylosing spondylitis in 2016, and chronic kidney disease in 2022. Rick advocates for the importance of fair access to medications and services in all 3 communities. Rick is a prior member of the Food and Drug Administration Patient Engagement Collaborative and a current member of the Arthritis Foundation Patient Engagement Collaborative. Rick's writing can be found at RADiabetes.com, AnkylosingSpondylitis.net, RheumatoidArthritis.net Chronic-Kidney-Disease.net.
Rick is also a sometimes co-host of the AIArthrhtis360 Talk Show podcast. Rick is often called on to discuss life with chronic illness, which he does with sincerity and humor, using his nearly one half century journey as a patient to illustrate his understanding of chronic illness.
Rick values his many associations with difference-makers in diabetes, arthritis, and chronic kidney disease communities. He loves his family, especially his wife of over 45 years, his two sons, and especially his 3 grandchildren. If you have a few days, ask Rick about one of them and if you have a year or so, ask him about all of them.
Click here to read all of Lawrence's articles on Chronic-Kidney-Disease.net.